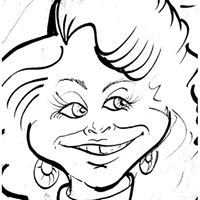 The Rose Report is more than a lead service. We go a few steps further than the other lead services because we feel that you have better things to do with your time than spend hours on the phone trying to get even the most basic information on detention projects and reviewing specifications just to see who is approved.
We report criminal justice projects from the time an Owner puts out a request for a design architect to the construction bid result stage.
We spend our time tracking a project's progress so you don't have to.
We don't lock you into pre set territories and long term contracts; instead we let you pick your states and you pick your subscription terms and you even choose how you want your service billed.

The Rose Report will make your marketing department more efficient and more effective by using data that is accurate and timely. We actually perform like an extension of your marketing department in that we make the phone calls for you, we track the projects for you, we sort the data and deliver it to you customized to fit your needs and we understand what it is you are looking for and what you need to know. And best of all, we dont' require any employee benefits or perks!
Your competition uses us! Shouldn't you?